Good Morning Metro South Breakfast events are held monthly from September through February, 7:30am – 9:00am.

Brunch Edition!
This event is not a typical business breakfast. Its fast-paced format attracts over 100 business people from throughout the Metro South region. It is an exceptional way to personally present your organization and services of interest to the business community. Bringing important speakers to you in a television show style format. These meetings are also great places to network.
Visit the Calendar Registration page to view more details or to register for events.
---

Friday, January 25, – Good Morning Metro South | 11:45 am – 1:30 pm
Martin Institute @ Stonehill College | 320 Washington Street, Easton.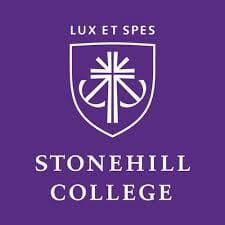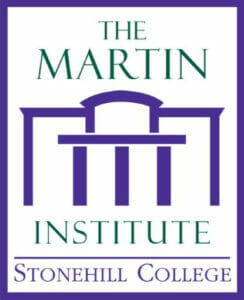 Join us Friday, January 25, 2019 for a Good Morning Metro South Brunch Edition hosted at the Martin Institute at Stonehill College.
Jay Peabody and Russell Stein of Partridge Snow & Hahn LLP will deliver a presentation on Opportunity Zones, the most recent lucrative way to invest in emerging real estate markets within the United States. This presentation will focus on the financial benefits to investors. A comprehensive overview of the program and excellent examples of potential tax savings and returns will be given. The Metro South region has several designated Opportunity Zones (OZ) positioned to provide mutual gains to the community and financial investors.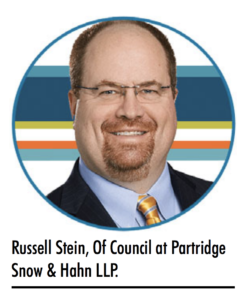 About our speakers:
Russell focuses his practice on advising businesses on the intricacies of U.S. Federal and State tax regulations and advising non-profit charities and charitable foundations on Federal tax regulations and State charitable regulations as well as general business matters. Russell has extensive experience counseling businesses on tax matters relating to corporate mergers & acquisitions, tax planning, business restructuring, partnership taxation as well as certain international tax issues. He has considerable experience in drafting partnership agreements, reviewing and negotiating tax provisions found in merger agreements, and advising companies on tax structuring regarding international holdings. Russell advises non-profit organizations, charities, and private foundations on a variety of issues ranging from start-up organizational matters through mergers and dissolutions. Russell provides guidance on joint-ventures and partnerships between non-profit and for-profit entities, including advice regarding state regulations and registration requirements involving commercial co-venture agreements. Russell is a frequent speaker and writer on tax issues for businesses and non-profit organizations. He holds a B.A. from Northwestern University, an MBA from Boston University School of Management, and also attended Boston University School of Law, J.D. and LL.M.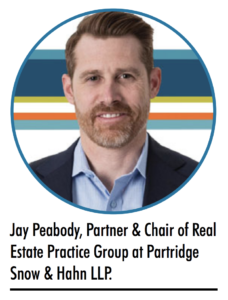 Jay, Chair of the Real Estate Group, represents regional and national owners, developers and lenders in connection with the purchase, sale, planning, development, and complex financing of office, industrial, retail, large scale multi-use and lifestyle residential development energy projects. Additionally, Jay has a specialty practice representing both landlords and tenants with the management of their lease portfolios. Jay also acts as general counsel to a wide range of companies and business owners with corporate matters, including formation, structure and strategic planning. In addition to his practice, Jay enjoys long-distance triathlon and marathon training and racing. Most recently, Jay completed Ironman Louisville in Louisville, Kentucky (2015) and Philadelphia Marathon in Philadelphia, Pennsylvania (2016). Jay holds a B.S. from Fairfield University where he graduated cum laude. He also attended Suffolk University School of Law, J.D. Jay was named "Rising Star" in the 2014 and 2016 Massachusetts Super Lawyers. Learn more about Partridge Snow & Hahn LLP online at www.psh.com.
Registration is required for this event. Tickets are $25 for members, and free for future-members with pre-registration. This event includes brunch as well as networking opportunities. Click here to register.
Tables of ten are available as well: $250 for members and $350 for non-members. Season Ticket holders must e-mail Amanda to reserve their complimentary seat. Season Ticket holders are encouraged to invite a friend for free!
Thank you Rockland Trust for connecting the Chamber with these speakers for an amazing presentation.


Would you like to sponsor or host a Good Morning Metro South Breakfast of your own? Contact Amanda Alfani, (508) 586-0500 x 231 for details!
---

Good Morning Metro South, February 2018 at Good Samaritan Medical Center. Sponsored by Old Colony Elder Services.
View a collection of photos from Good Morning Metro South events in the past.