Good Morning Metro South Breakfast events are held monthly from September through February, 7:30am – 9:00am.

This event is not a typical business breakfast. Its fast-paced format attracts over 100 business people from throughout the Metro South region. It is an exceptional way to personally present your organization and services of interest to the business community. Bringing important speakers to you in a television show style format. These meetings are also great places to network.
Visit the Calendar Registration page to view more details or to register for events.
---

Wednesday, October 24 – Good Morning Metro South | 7:30 am – 9:00 am
Concord Foods, LLC | 10 Minuteman Way, Brockton
Join us Wednesday, October 24, 2018 for a Good Morning Metro South breakfast hosted at Concord Foods located at 10 Minuteman Way in Brockton. Featured speakers will be Michael Kryzanek, Professor Emeritus of Political Science and Special Advisor to the President of Bridgewater State University, and Michael Goodman, Professor of Public Policy and Executive Director of the Public Policy Center at the University of Massachusetts Dartmouth.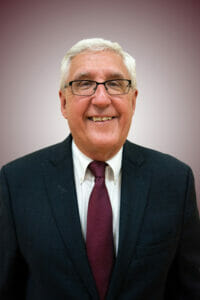 Michael Kryzanek, Bridgewater State University
"Michael Kryzanek is Professor Emeritus of Political Science and currently Special Adviser to the President of Bridgewater State University. This summer Dr. Kryzanek's primary responsibility was Academic Director of former President Obama's Young African Leaders Initiative that brought 25 Mandela Fellows from sub-Saharan Africa to the BSU campus in June and July for an institute on public management. Dr. Kryzanek is formerly the Executive Director of the Minnock Center for International Engagement at Bridgewater State. He is the author of eight books on US foreign policy, American government and comparative politics. His most recent book written with his daughter, Ann Karreth, is The 25 Issues That Shape American Politics. He is quoted regularly by local and regional newspapers on issues related to international affairs and American politics. Dr. Kryzanek is the board chair of Fr. Bill's and Mainspring, the largest homeless organization on the South Shore. He lives in Whitman with his wife Carol. They have three daughters and four grandchildren."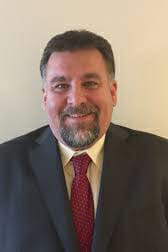 Michael Goodman, University of Massachusetts Dartmouth
"Michael Goodman is Professor of Public Policy and Executive Director of the Public Policy Center at the University of Massachusetts Dartmouth. The Public Policy Center is the University's applied social science research, technical assistance, and public service unit based in the College of Arts and Sciences and affiliated with its Department of Public Policy. An interdisciplinary applied public policy research and technical assistance provider, the Center seeks to inform evidence-based policymaking at the state, regional, and local level through collaborative engagements with public, private, and non-profit partners. Professor Goodman joined the faculty at UMass Dartmouth in 2009 after serving for eight years as the Director of Economic and Public Policy Research at the UMass Donahue Institute. Between 2009 and 2014 he served as the Chair of the Department of Public Policy and the Graduate Program Director of the Master of Public Policy (MPP) program. A leading analyst of the Massachusetts economy, he has authored or co-authored over fifty professional publications on a wide range of public policy issues including regional economic development and housing policy as well as demographic and other applied social science research topics. He has supported this research by generating over $5 million in external grant and contract funding from a diverse array of public and private sources. An economic sociologist, Professor Goodman is a three time past president of the New England Economic Partnership, a nonprofit organization made up of leading regional analysts that produces semi-annual economic forecasts of the economic outlook for each of the six New England states. He currently serves as Co-Editor of MassBenchmarks, the journal of the Massachusetts economy published by the UMass Donahue Institute in cooperation with the Federal Reserve Bank of Boston. Dr. Goodman earned his MA and Ph.D. at Boston University."
Registration is required for this event. Tickets are $25 for members and $35 for non-members and includes breakfast as well as networking opportunities.
Tables of ten are available as well: $250 for members and $350 for non-members. Season Ticket holders must e-mail Erin to reserve their complimentary seat.
Host:

Would you like to sponsor or host a Good Morning Metro South Breakfast of your own? Contact Erin Lawrence, (508) 586-0500 x 231 for details!
---

Good Morning Metro South, February 2018 at Good Samaritan Medical Center. Sponsored by Old Colony Elder Services.
View a collection of photos from Good Morning Metro South events in the past.