Upcoming Networking Events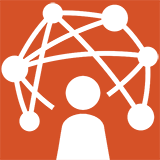 Join 150-200 business people from 5:00 pm – 7:30 pm at the following upcoming Business After Hours. Don't forget your business cards!
Thursday, October 18: Wood Palace Kitchens, 7 Mill Street, Middleborough. Enjoy refreshments and networking with other members of the Metro South community! To register, contact Erin Lawrence at (508) 586-0500 x 231, or visit the Chamber Calendar. Learn more.

Good Morning Metro South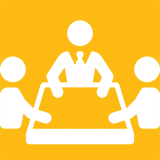 Join us for a Good Morning Metro South breakfast meeting! This fast-paced format attracts 100+ business people and takes place from 7:30-9:00 am.
Wednesday, October 24: Concord Foods, LLC, located at 10 Minuteman Way in Brockton. Featured speakers will be Michael Kryzanek, Professor Emeritus of Political Science and Special Advisor to the President of Bridgewater State University, and Michael Goodman, Professor of Public Policy and Executive Director of the Public Policy Center at the University of Massachusetts Dartmouth. Click here for more information.
105th Annual Meeting & Expo
Wednesday, November 14, 2018
The Multipurpose Auditorium at Teen Challenge, 1315 Main Street, Brockton
10:30 am – 3:00 pm (12:00 pm luncheon)
Featuring keynote speaker Maria Milagros, speaker, storyteller, empowerment life coach, and author of Super Sparkly Everything. This event will also feature raffles, awards, special giveaways for each attendee and valuable networking opportunities. Join us before or after the luncheon to explore products and services from over 60 exhibitors at the Business-to-Business Expo! Read more. Premier Sponsor: Crescent Credit Union. Register and more information.
Action Report Newsletter
Read archives of the award winning Action Report, a monthly publication containing information on Chamber news and events as well as the Good News of members and the community.
Newest Edition | Action Report Archives
Calendar of Events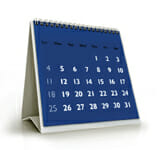 Register for Chamber events, including Business After Hours, workshops, legislative events, community events and more.  Members, upload your own events to our calendar.
Chamber Events | Community Calendar
Member Directory
Search the database of hundreds of member businesses or read the 2018 Book for Business Member Directory & Resource Guide, an annual 100 page full-color publication and relocation guide.
Online Directory | Book for Business