2018 Small Biz Award Recipients
Congratulations to our 26th Annual Entrepreneur of the Year and Small Business of the Year award recipients! Shovel Town Brewery in Easton, and Just Desserts Baker & Café in Bridgewater! Read more about the awards here.
20th Annual ATHENA Award

Join us on Friday, June 15, 2018 from 12:30 pm – 1:45 pm at Barrett's Conference Center, 674 W Center Street in West Bridgewater as the Metro South Chamber and Eastern Bank present the 20th ATHENA Award to an exceptional individual during the ATHENA Luncheon & Expo. Our keynote speaker this year will be Rosalin Acosta, Secretary of the Executive Office of Labor and Workforce Development. Download nomination forms here. Tickets can be purchased online now by visiting the Calendar page.
Upcoming Networking Events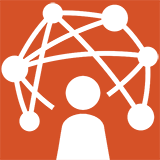 Join 150-200 business people from 5:00 pm – 7:30 pm at the following upcoming Business After Hours. Don't forget your business cards!
Wednesday, May 23: Abington Bank, 6 Harrison Avenue, Abington. Enjoy food and drink by Abington Alehouse as well as an opportunity to win Red Sox tickets! To register, contact Kelly at (508) 586-0500 x 231, or visit the Chamber Calendar.
Action Report Newsletter
Read archives of the award winning Action Report, a monthly publication containing information on Chamber news and events as well as the Good News of members and the community.
Newest Edition | Action Report Archives
Calendar of Events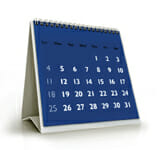 Register for Chamber events, including Business After Hours, workshops, legislative events, community events and more.  Members, upload your own events to our calendar.
Chamber Events | Community Calendar
Member Directory
Search the database of hundreds of member businesses or read the 2018 Book for Business Member Directory & Resource Guide, an annual 100 page full-color publication and relocation guide.
Online Directory | Book for Business