Small Business Awards & Expo
Join us in celebrating small business at our Annual Small Biz Awards Luncheon on Wednesday, May 16 at the Conference Center @ Massasoit in Brockton! Including a business Expo, awards, speakers, and workshop. You may nominate your own business or any other business you deem worthy. For nomination forms, call Kelly at (508) 586-0500 x 229.

Business Expo: 10:00am-12:00pm
Small Biz Awards Luncheon: 12:00pm-1:30pm
Tickets, Tables of Ten, & Expo booths are available, Purchase Yours Now!
Taste of Metro South
Join us for the 26th Annual Taste of Metro South on Tuesday, April 24, at The Shaws Center, One Feinberg Way, in Brockton. Celebrate living and working in the region with a night of food and entertainment! To register for this event, visit the Calendar page.
Upcoming Networking Events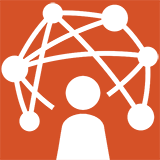 Join 150-200 business people from 5:00 pm – 7:30 pm at the following upcoming Business After Hours. Don't forget your business cards!
Thursday, April 5: Family and Community Resources, Inc. 18 Newton Street, Brockton.
To register, contact Kelly at (508) 586-0500 x 229, or visit the Chamber Calendar
Action Report Newsletter
Read archives of the award winning Action Report, a monthly publication containing information on Chamber news and events as well as the Good News of members and the community.
Newest Edition| Action Report Archives
Calendar of Events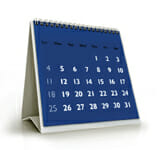 Register for Chamber events, including Business After Hours, workshops, legislative events, community events and more.  Members, upload your own events to our calendar.
Chamber Events | Community Calendar
Member Directory
Search the database of hundreds of member businesses or read the 2017 Book for Business Member Directory & Resource Guide, an annual 100 page full-color publication and relocation guide.
Online Directory | Book for Business