The 106th Annual Meeting & B2B Expo has concluded.
We hope to see you next year, check back for details!
---
You and your guests are cordially invited to the Chamber's Annual Meeting, a celebration of businesses working together for the future of the Metro South region. Join us along with over 400 business people and community leaders as we celebrate our 106th year advocating for business and fostering economic vitality.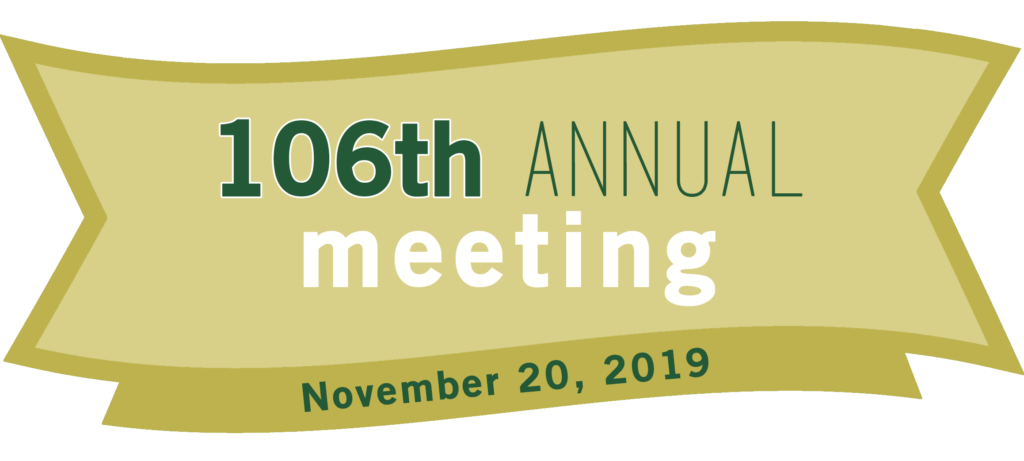 106th Annual Meeting & Expo: Wednesday, November 20, 2019
Teen Challenge Multipurpose Auditorium, 1315 Main Street, Brockton.
LUNCHEON & OUR SPEAKER: 12:00 PM – 1:30 PM
This year's keynote speaker is Bill Cummings, an entrepreneur and author turned billion-dollar philanthropist.
"Born during America's Great Depression, Bill Cummings grew up poor, but through a series of highly successful business ventures, became one of the wealthiest individuals in Massachusetts and, more importantly, one of the most prolific philanthropists in Massachusetts history.
Bill founded suburban-Boston commercial real estate firm Cummings Properties in 1970, and grew it from one small building to a portfolio of more than 10 million square feet. Along the way, he accumulated uncommon wealth, much of which he and his wife, Joyce, have begun actively disbursing through Cummings Foundation.
Bill and Joyce were the first Massachusetts couple to join The Giving Pledge, an international philanthropic organization founded by Bill and Melinda Gates and Warren Buffett. They have been honored to receive dozens of community accolades, from organizations as varied as American Red Cross, Archdiocese of Boston, Boston Business Journal, and NAIOP, the association for the commercial real estate development industry. They have both received several honorary doctoral degrees and have four times served as college commencement speakers.
In 2018, Bill released his self-written memoir, Starting Small and Making It Big: An Entrepreneur's Journey to Billion-Dollar Philanthropist, which includes thoughtful reflections on the lessons he has learned about business, entrepreneurship, and philanthropy." Learn more about Bill Cummings here.
During the luncheon, there will also be awards, entertainment, exciting raffles, valuable networking opportunities, and a special giveaway for each attendee. Join us as we celebrate our 106th year, the vitality of the region, and the businesses that make Metro South great! Tickets are $100 for members $135 for future-members; and benefit the Metro South Chamber Education Foundation, Business Assistance Center, and Chamber Innovation Fund. To register, visit the Chamber Calendar or contact Lexi Reinertson (508) 586-0500 x 231.
[SOLD OUT!] BUSINESS-TO-BUSINESS EXPO: 10:30 AM – 12:00 PM & 1:30 PM – 3:00 PM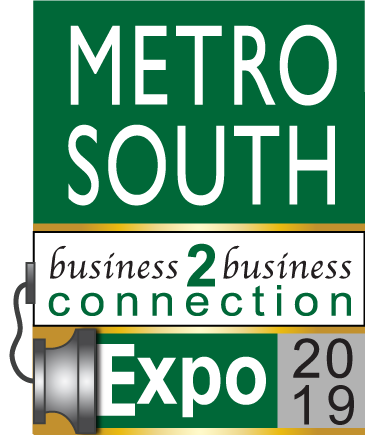 The Business-2-Business Expo is a great opportunity to reach four hundred business people throughout the Metro South region. Designed to be a personal table-top expo, presenters will be provided with meaningful opportunities to promote their company to prospect after prospect. It is the right place, the right time, and the right audience. SOLD OUT!
RAFFLE TICKET PRE-SALE : 14 Amazing Prize Bundles – Buy Tickets Here
For the first time, the Chamber is pre-selling tickets for the Annual Meeting raffle. There are 14 different prize bundles, each with over $100 in value. Tickets are $5 for 1 OR $20 for 5. Winners will be chosen at random. See the flyer below for details.
Prize #1: Ski Package for Three
Wachusett Mountain 3 passes valid for two seasons
Prize #2: Ski Package for Two
Mount Snow 2 day passes valid 2019-2020 season
Prize #3: Martha's Vineyard Ferry Package
Nautica Wine Glasses (6)
Two tickets Hyannis to MV Ferry Round-trip
Bottles of Wine
Prize #4: Boston Red Sox Package
Signed Alex Cora baseball
Framed Red Sox #8 Carl Yastrzemski illustration
Prize #5: Hockey Package
Signed Danton Heinen puck
4 Passes to Worcester Railers home game
Prize #6: Date Night Package
One night stay at Holiday Inn Express Brockton
Gift card to JJ's Caffe
Vintage Wine Basket by Monikka Collection
Prize #7: Boston Tourist Package
Kings Dining and Entertainment Bowling Party of 6
Lucky Strike for the Win Party of 6
2 Passes to the Institute of Contemporary Art (ICA Boston)
4 Swan Boat Rides
Prize #8: Family Fun Package
Family 6 pack of passes to the Salem Witch Museum
One year membership to The Children's Museum in Easton
3 General admission passes to the Children's Museum in Easton
2 General passes to the Southwick's Zoo
Chatham Duck
Prize #9: The Ocean State Package
One night stay at the Crowne Plaza Providence-Warwick
4 Tickets to the Pawtucket Red Sox
2 Guest passes to the Newport Mansions
Bottles of Wine
Prize #10: Wine & Dine Package
One night stay at the Homewood Suites Warwick
12 Wine Glasses
2 Bottles of Wine
Prize #11: Media Package
HP EliteDisplay Backlit Monitor
Prize #12: Music Package
Gift Card to The Farmer's Daughter
2 Adult passes to the Brockton Symphony Orchestra for the 2019-2020 season
2 Passes to the Merrimack Repertory Theatre
Dinner for Two at Aquitaine Bistro
Prize #13: Holiday Package
Basket of Thompson Chocolate
2 Passes to Southwick's Zoo Winter Wonderland
Family 4 pack to Charmingfare Farm Santa's Big Party
Prize #14: Nature Package
Trustees Family Level Membership
Ozark Trail Hydration Backpack
Extreme Weather Watertight Case
Emergency Blanket
First aid kit
Outdoor water bottle
6 Pack of Rockpile IPA
12 Pack of Clif Bars (assorted)
Gift card to Walmart
---
Photos from the 105th Annual Meeting & Business Expo.