You and your guests are cordially invited to the Chamber's Annual Meeting, a celebration of businesses working together for the future of the Metro South region. Join us along with over 400 business people and community leaders as we celebrate our 106th year advocating for business and fostering economic vitality.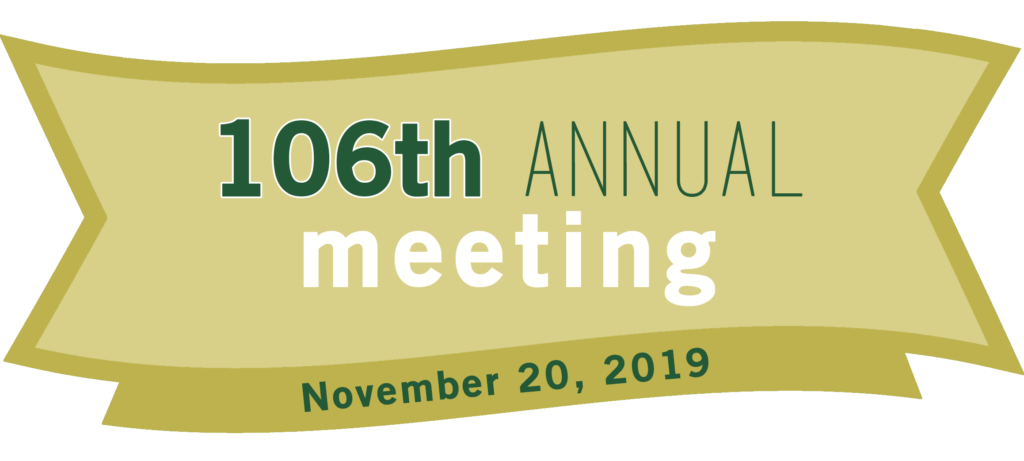 106th Annual Meeting & Expo: Wednesday, November 20, 2019
Location TBA.
This year's keynote speaker is Bill Cummings, an entrepreneur and author turned billion-dollar philanthropist.
"Born during the Great Depression, I grew up poor but first tried my hand at being an entrepreneur when I was six or seven years old. I sold bottles of soda pop each afternoon at a neighborhood construction site, and there are still so many similar opportunities for kids today.
A decade later, I talked my way into college, though perhaps I did not really belong there. I was able to pay all of my tuition and expenses by always working and by being forever frugal. Soon after graduation, I made a point of paying back a single $50 scholarship award by making a $50 contribution to my alma mater, and I have continued giving to the university—and many other recipients—ever since.
I became a serial entrepreneur in earnest, and then a philanthropist, after first working all over the country with two national consumer-products firms. In 1964, I spent $4,000 to purchase my first real business, a hundred-year-old manufacturer of fruit-juice-beverage bases, which I quickly expanded by providing refrigerated dispensers and drinks to several hundred colleges and universities.
With the million-dollar proceeds from the sale of that business in 1970, I founded a suburban-Boston commercial real estate firm. Cummings Properties quickly grew from one small building to a portfolio of more than 100 modern buildings today. Along the way, we accumulated uncommon wealth, much of which my wife, Joyce, and I have been actively disbursing through Cummings Foundation, which we established together in 1986.
Joyce and I were the first Massachusetts couple to join the Giving Pledge, an international philanthropic organization founded by Bill and Melinda Gates and Warren Buffet. We have been honored to receive dozens of community honors and accolades, including those from Ernst & Young, the Irish International Immigrant Center, the Archdiocese of Boston, and NAIOP, the association for the commercial real estate development industry. We have both received several honorary doctoral degrees and have three times served as college commencement speakers. In 2012, the Boston Globe named Joyce and me runners-up as Greater Bostonians of the Year.
We also received a Friend of Israel award, and Boston Business Journal named me the Real Estate Visionary of the Year in 2014. More recently, in 2017, the Greater Boston Chamber of Commerce named Joyce and me to its Academy of Distinguished Bostonians. We have lived together in Winchester, Massachusetts, for fifty years." Learn more about Bill Cummings here.
During the luncheon, there will also be awards, entertainment, exciting raffles, valuable networking opportunities, and a special giveaway for each attendee. Join us as we celebrate our 105th year, the vitality of the region, and the businesses that make Metro South great! Tickets are $100 for members $135 for future-members; and benefit the Metro South Chamber Education Foundation, Business Assistance Center, and Chamber Innovation Fund. To register, visit the Chamber Calendar or contact Lexi Reinertson (508) 586-0500 x 231.
BUSINESS-TO-BUSINESS EXPO: 10:30 AM – 12:00 PM & 1:30 PM – 3:00 PM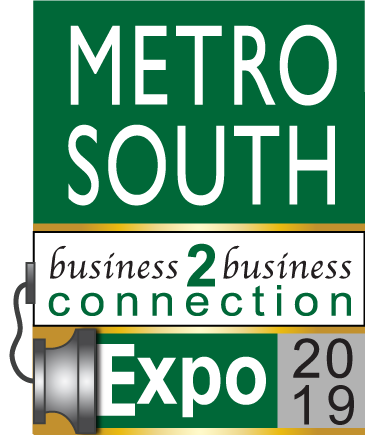 The Business-2-Business Expo is a great opportunity to reach four hundred business people throughout the Metro South region. Designed to be a personal table-top expo, presenters will be provided with meaningful opportunities to promote their company to prospect after prospect. It is the right place, the right time, and the right audience. The cost of a table is $499 for members and $599 for future-members. The Expo is free to walk the floor, but please RSVP in advance. Contact Lexi Reinertson to reserve a table.
---
Photos from the 105th Annual Meeting & Business Expo.