Friday, June 18, 2021

– ATHENA Award Luncheon | 12:00 pm – 1:00 pm
Live Virtual Event via Zoom
The Metro South Chamber and Eastern Bank will present the 23rd Annual ATHENA Award during a special luncheon to an exceptional individual who has achieved excellence in his/her business or profession, has served the community in a meaningful way, and has assisted women in reaching their full leadership potential.
The ATHENA Award is presented annually by chambers of commerce, women's organizations and universities. The award is established in partnership with ATHENA International's national underwriters, local businesses, and individual sponsors. Since the program's inception in 1982, more than 6,000 awards have been presented in over 500 communities in the United States, Canada, China, Russia, the United Arab Emirates and the United Kingdom. By honoring exceptional leaders, the ATHENA Award® Program seeks to inspire others to achieve excellence in their professional and personal lives. The ATHENA Award is represented by an original bronze and marble sculpture inspired by the goddess of Greek mythology known for her strength, courage, wisdom and enlightenment-qualities embodied in the ATHENA leadership model. For more information, visit athenainternational.org
23rd Annual ATHENA Award Luncheon Program
Guest Speaker: Molly McPherson, M.S., APR
Molly McPherson, M.S., APR is a nationally recognized expert on crisis public relations management in the age of social media and author of the book, "Indestructible: Reclaim Control and Respond with Confidence in a Media Crisis". Molly combines her knowledge of current communication practices with years of media and crisis management experience to help organizations manage issues — from emerging to a crisis — to ensure organizations surface with their reputation intact. Host of the podcast "Confident Communications with Molly McPherson," she frequently speaks about communication trends, crisis communications, public relations, and social media crisis response to executives and organizations. Through her experience in FEMA's Office of External Affairs during post-Hurricane Katrina efforts and as Director of Communications for the Cruise Line International Association in Arlington, Virginia, Molly created a proven public relations framework for responding to a public backlash both online and in the press. @mollymcpherson on Twitter. Please visit mollymcpherson.com to learn more. Event attendees will have a chance to win a copy of her book, "Indestructible: Reclaim Control and Respond with Confidence in Media Crisis." Learn more about Molly at mollymcpherson.com.
ATHENA Award Recipient: Sheila Sullivan-Jardim, MassHire Greater Brockton Workforce Board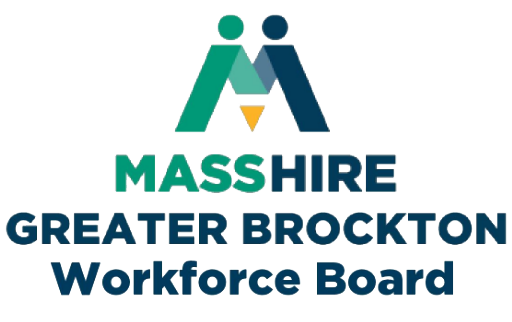 Sheila Sullivan-Jardim is the Executive Director of the Brockton Area Workforce Investment Board, a 24 member, business driven organization that brokers education and training programs throughout a ten-town region. Providing leadership for sector initiatives related to Healthcare, Manufacturing and Entrepreneurship, as a past Senior Examiner for the Baldridge Criteria for Performance Excellence, these initiatives are outcome based. Prior to her position at MassHire Greater Brockton Workforce Board, Ms. Sullivan-Jardim spent over 20 years in higher education administration and started her own business in Grant Writing, GrantConnections. Skilled in planning and implementing workforce and economic development programs for targeted populations and the development of program assessment, tools and evaluation for multi-year proposals, Sheila is experienced in developing partnerships with local, state and federal stakeholders for community collaborations and program development. Earning her Bachelor's Degree from UMass Amherst, she obtained a Master's Certificate for Women in Government and a Master's Degree in Public Administration from the McCormick Institute at UMass Boston. Sheila is active in her local community of Carver. Visit www.masshiregbwb.org to learn more about MassHire Greater Brockton Workforce Board, Sheila, and the important work her and her team do to assist Brockton and the Metro South region. The MassHire Greater Brockton Workforce Board is located at 34 School Street in Brockton, MA 02301. Call: (508) 584-3234 or email admin@ masshiregbwb.org for assistance.
---
Photographs from past ATHENA Award ceremonies: