Friday, June 19, 2020

– ATHENA Award Luncheon | 2:00 pm – 3:00 pm
Live Virtual Event via Zoom
The Metro South Chamber and Eastern Bank will present the 22nd Annual ATHENA Award during a special luncheon to an exceptional individual who has achieved excellence in his/her business or profession, has served the community in a meaningful way, and has assisted women in reaching their full leadership potential.
The ATHENA Award is presented annually by chambers of commerce, women's organizations and universities. The award is established in partnership with ATHENA International's national underwriters, local businesses, and individual sponsors. Since the program's inception in 1982, more than 6,000 awards have been presented in over 500 communities in the United States, Canada, China, Russia, the United Arab Emirates and the United Kingdom. By honoring exceptional leaders, the ATHENA Award® Program seeks to inspire others to achieve excellence in their professional and personal lives. The ATHENA Award is represented by an original bronze and marble sculpture inspired by the goddess of Greek mythology known for her strength, courage, wisdom and enlightenment-qualities embodied in the ATHENA leadership model. For more information, visit athenainternational.org
Register here or contact Lexi Reinertson for more information.
22nd Annual ATHENA Award Luncheon Program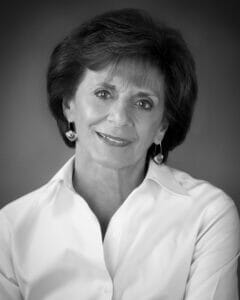 The recipient of the 22nd Annual ATHENA Women's Leadership Award is Nancy B. Gustafson. Nancy has achieved the highest level of professional excellence through her various positions in the Brockton School System, as well as through her leadership and overall dedication to the mission and impact of the Charity Guild within the Brockton Community. Nancy has positively impacted thousands of young people and families in Brockton and beyond. Her stewardship of the Peer Leadership Program at South Junior High and her dedication to the Charity Guild are both examples of how she leads through her actions. Her colleagues say Nancy is a "woman of wisdom, compassion, and grace." Her former students say "Nancy is a trusted confidant who helped guide us… she instilled in us the importance of helping those who might be vulnerable or less fortunate…lessons carried with us throughout our adult lives."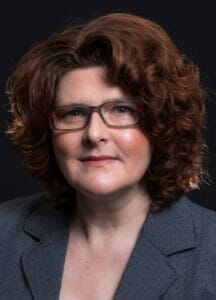 The guest speaker of this year's ATHENA Awards is Bobbie Carlton. Bobbie is the founder of Carlton PR & Marketing, Innovation Nights and Innovation Women, or, as she calls them, the day job, the night job and the dream job. She has been called Boston's Innovation Den Mother and she's an award-winning marketing, PR and social media professional who speaks regularly on marketing, public speaking, startups and women's issues. Carlton has been featured on CBS News, in the Wall Street Journal, USA Today and other major media. She's helped more than 1000 women secure speaking opportunities and helped launch more than 1500 Boston products.Bobbie will share some of her personal story and talk about the power of storytelling and public speaking. What does it take to become a thought leader? What will it take to get that next promotion? Or a new job? Or a board seat? Often, it is just the willingness to get up and share your story. How does a behind-the-scenes marketing person make an impact and a living? You'll find out.
---
Photographs from the 2019 ATHENA Award: