The 2019 Small Business & Entrepreneur of the Year Awards has concluded. We hope to see you next year, check back for details!
---
Honoring Small Businesses and Entrepreneurs with Awards, and speakers. Past speakers have included Jeff Taylor, Founder of Monster.com and Scott Kirsner, Boston Globe Technology Columnist.
Attendance is 250 to 300 people.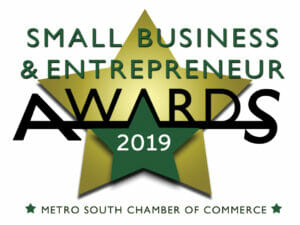 Scott Selenow founded Immerse Agency in April 2013 with just his own laptop. With no outside investors or loans, the agency has grown to employ five employees who have "built a core platform of campaigns that inspire, excite and amaze their clients and customers". With revenue and profit growth more than doubling each year, two more employees are anticipated to be added within months.
"At Immerse Agency we are fortunate to have a team that is sharp and innovative and who collectively strives to change the marketing norms. At the forefront of the movement is our belief that you don't advertise to consumers, you touch them; where they live, eat, work and socialize…Immerse Agency specializes in the development of multi-platform, multimedia marketing campaigns including media-planning & placement (TV, radio, digital, social, and print), public relations, graphics, web-development and more."
Immerse Agency's expertise is in the marketing of "traveling entertainment" clients and thus, they have toured with some of the most valuable treasures on earth. Examples include; the oldest known image of Jesus, the only authenticated pirate treasure ever discovered, relics preserved from Cleopatra's Royal Palace, and more". The results are astounding with more than 15 million event tickets sold at venues throughout the Unites States." Boston Business Journal recently named Immerse Agency CEO, Scott Selenow as one of its 40 under 40 business leaders in the greater Boston community. Immerse Agency's values are focused on social and community betterment. The agency provides time and resources to local programs such as the Canton Food Bank, Pan-Mass Challenge, The Red Sox Foundation, and others. To learn more, visit www.immerseagency.com
In 2016, Diana Bagas saw a need for social media management for local businesses. She recognized that businesses needed social media to be successful but, might be priced-out of similar services offered by larger marketing firms. She also observed a lack of know-how with many businesses on how to have an impact with social media. With other business owners, she observed, many were unaware of how cost-effective social media advertising is in comparison to other advertising.
So, she decided to open a business whose mission is to "provide affordable, high quality social media services to local businesses". Since LAUNCH started in 2016, the business has significantly grown in both revenue and number of employees. One full time employee was added in 2018 with two part-time positions added in 2019.
The "LAUNCH effect" is Launch's unique approach to developing their services; According to Diana, they apply their "blog writing skills and techniques to social media post copywriting. This has resulted in a minimum 100% growth in clicks, impressions and engagement for our client's social media results". LAUNCH also offers Facebook and/or Instagram advertising as part of their basic packages. This is unique to LAUNCH because offering this service as part of a basic package is uncommon and a differentiator benefitting local business customers.
Diana's long-term goal for LAUNCH is to "provide heavily discounted or free services for non-profits". As a member of the Brockton Area Young Professionals, and a speaker at local businesses and workshops, Diana already has a head-start in connecting with the local community. LAUNCH's mission to give back to the community begins in its own office. LAUNCH is committed to employing and providing "flexible, high paying jobs for mothers" in which they can fulfill their work on their own schedules from home, while earning competitive wages as freelancers creating blogging and social media content. To learn more, visit www.launchwebmarketing.com
---
Wednesday, May 15 – Small Business & Entrepreneur of the Year Awards
12:00 pm – Luncheon and Awards Ceremony
The Fuller Craft Museum | 455 Oak Street, Brockton
The Small Business and Entrepreneur Awards are presented to businesses that have displayed employment staying power, growth, innovation, and social responsibility. This year the speaker is State Treasurer Deb Goldberg.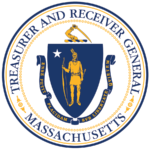 As a business woman, local official and community leader, Deb Goldberg brings to the State Treasurer's office innovative leadership, disciplined fiscal management and an unwavering commitment to ensure economic stability, security and opportunity for every Massachusetts resident.
Elected in 2014, Deb's focus is to protect taxpayer dollars, bring new levels of transparency to state government and advance policies that break down barriers and create economic empowerment through wage equality, financial literacy, and college savings plans, to name a few.
Prior to her career in public service, Deb worked in retail operations, buying and consumer affairs at The Stop & Shop Companies, Inc., a business her family grew from a small grocery store in the North End into a $1.2 billion New York Stock Exchange (NYSE) company with 50,000 employees.
Additionally, the U.S. Chamber of Commerce Foundation will present a Best Practice forum bringing Workforce Development together with Opioid Addiction Recovery, utilizing the new Sharing Solutions program. The panel will include Anton Bizzell, M.D. Chief Executive Officer, The Bizzell Group, and Fellow, United States Chamber of Commerce Foundation; Mayor of Brockton, Bill Carpenter; and Julianne Bride, Director of Product Development at Blue Cross Blue Shield of Massachusetts.

Anton has 20+ years of combined clinical, research, health services, policy and management experiences with various private and public organizations and agencies within Health and Human Services (HHS), including Substance Abuse and Mental Health Services Administration (SAMHSA) and Nation Institutes of Health (NIH). Most of his career has been spent on public health issues related to access and quality of medical, substance abuse and behavioral health services. He has extensive experience in collaborating and interacting with health professional and community organizations as well as expert knowledge in identifying and treating medical diseases in the fields of primary care, mental health and substance abuse.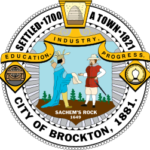 Bill Carpenter is a 32 year resident of Brockton and the father of six children. Previous to becoming Mayor, Bill served four years as the Ward 5 representative to the Brockton School Committee where he was a vocal advocate for combating substance abuse and addiction inside the school system. He is also the co-founder of Independence Academy, the state's fourth Recovery School serving teenagers who are re-engaging their education while receiving treatment supports for substance abuse disorders. Bill Carpenter has served as Mayor of the City of Brockton for over 5 years. Among many important accomplishments, his administration has established a new economic development team which has developed a long-term vision for Brockton's future. Mayor Carpenter has substantially increased investment in public safety and crime-fighting strategies, created new sources of revenue, updated the city's use of technology and made City Hall more user-friendly. Mayor Carpenter's revitalization efforts are attracting new investment and increased economic opportunity for both businesses and residents throughout the city. Mayor Carpenter is recognized state-wide as a leader in fighting the Opioid Crisis and was the only Mayor selected by Governor Baker to serve on the Governor's Opioid Addiction Working Group. The Mayor created "The Champion Plan" – a police assisted recovery program helping those with substance use disorders obtain addiction treatment. He has received national recognition for efforts to address the opioid crisis with this program and has presented its success before the 2016 National League of Cities Conference, Harvard Medical School, and Harvard's Kennedy School of Government.

Julianne Bride is the Director of Product Development at Blue Cross Blue Shield of Massachusetts. She is responsible for the development of product strategy including offering emerging solutions, product bundling and product marketing activities. Julianne also leads the creation of product concepts through product testing and implementation.
Julianne has been with Blue Cross Blue Shield of Massachusetts for over twenty years in various leadership roles including Sales, Member Service Strategy, and Corporate Strategy leading key corporate initiatives. Julianne earned a Health Insurance Executive certification through America's Health Insurance Plans (AHIP). She holds a Bachelor of Science degree in Business from Bryant University and a MBA from Northeastern University.
Tickets are $39 for members and $49 for future-members. Corporate tables of 10 are available for purchase, as well as sponsorship opportunities! Register here or contact Lexi Reinertson for more information / to reserve a table, call (508) 586-0500 x231.
Nominating a Business
The Metro South Chamber and Bank of America recognize the achievements of small businesses and entrepreneurs in creating new jobs and economic opportunities in the Metro South region. We welcome you to nominate businesses for the 2019 Small Business of the Year and Entrepreneur of the Year awards. Nomination is easy…
Small Business of the Year Criteria:
To be nominated for this award, a business must:
Have 50 or fewer full-time equivalent employees
Have been in business more than 3 consecutive years under current ownership
Be a for-profit enterprise.
The Entrepreneur of the Year Criteria
To be nominated for this award, a business must:
• Have 10 or fewer full-time employees or equivalence
• Have been in business less than 3 years
• Be a for-profit enterprise.
Companies will be rated on their creativity and imagination in the development of their business, their demonstration of growth, and a reflection on internal and external social responsibility.
Nominations are due to the Chamber by April 19, 2019. The awards will take place on May 15, 2019.
You may nominate your own business or any other you deem worthy. Download Nomination Forms Here! You may include additional documentation that will illustrate why the business deserves the award. Nominees do not need to be Chamber members.
Sponsored by:
---
Photographs from the 2019 Small Business Awards and Expo:
View a collection of photos from Small Business Awards in the past.