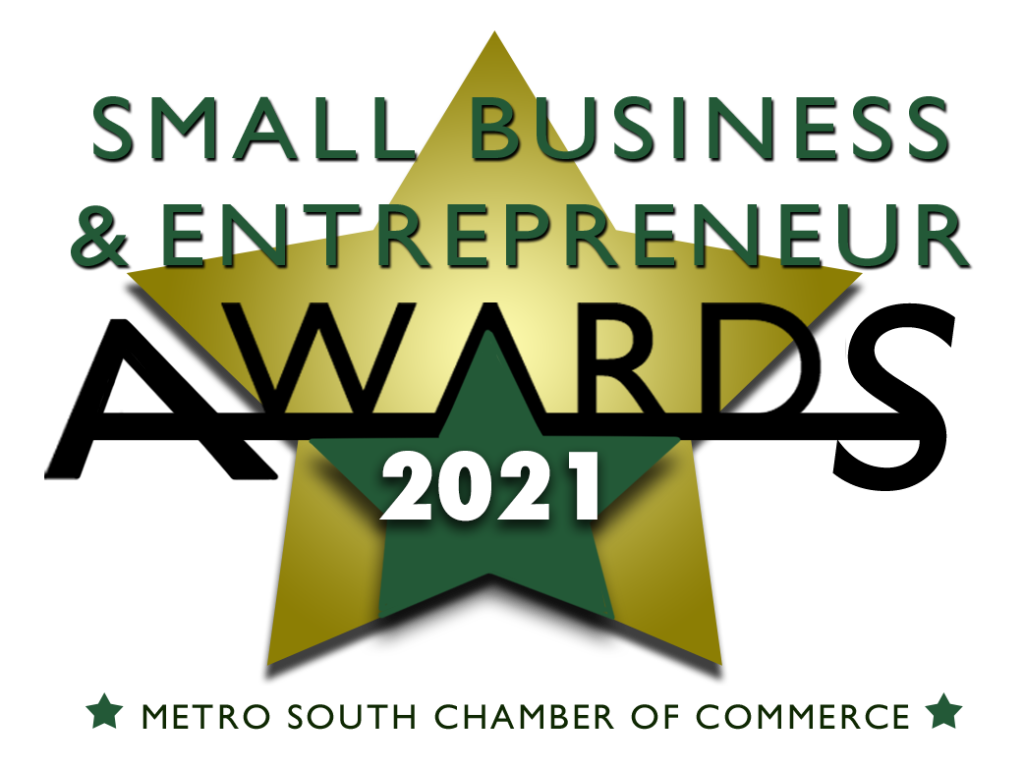 ---

Friday, May, 14, 2021 – Small Business & Entrepreneur of the Year Awards
2:00 pm – 3:00 pm
Live Virtual Event via Zoom
The Small Business and Entrepreneur Awards are presented to businesses that have displayed employment staying power, growth, innovation, and social responsibility. Please join the Chamber and premier sponsor, Bank of America in recognizing the achievements and contributions of small businesses and entrepreneurs in creating new jobs and economic opportunities in the Metro South region!
Small Business of the Year Criteria: 50 or less full-time employees (or equivalent); in business more than 3 consecutive years under the current ownership; for-profit business.
Entrepreneur of the Year Criteria: 10 or less full-time employees (or equivalent); in business less than 3 years; for-profit business.
Companies will be rated on their creativity and imagination in development of their business, demonstration of growth, and a reflection on internal and external social responsibility. Nominations are due to the Chamber by April 16, 2021. Recipients will be announced at the Small Business and Entrepreneur event on May 14, 2021.
Guest speaker: Massachusetts Office of Travel & Tourism Executive Director, Keiko Matsudo Orrall.
Keiko Matsudo Orrall of Lakeville, MA serves as the executive director for the Massachusetts Office of Travel & Tourism. Director Orrall chairs the Massachusetts Marketing Partnership as well as the Restaurant Promotion Commission. Serving all aspects of the tourism industry, Director Orrall meets regularly with stakeholders regarding opportunities for tourism, sports, and film in the Commonwealth. She is on the board of Discover New England and was appointed to the Brand USA Advisory Board which is the nation's destination marketing organization promoting international travel and trade. She is a member of the White House Initiative for Asian Americans and Pacific Islanders Presidential Commission and has participated in national and international panels promoting Massachusetts on the global stage.
Prior to the Office of Travel and Tourism, Orrall was a State Representative and served four terms in the Massachusetts Legislature. She became the first Asian American woman to be elected to the Legislature in 2011. A State Representative with a background in local government and teaching, she worked to build bipartisan relationships in her time of elected office. Learn more about Keiko at www.visitma.com/about/keiko-matsudo-orrall.
Thank you to our generous program sponsor, Bank of America:
"Bank of America is committed to making communities stronger and financial lives better through responsible growth and empowering those we serve. For us, it comes down to one simple question: What would you like the power to do?" Learn more about Bank of America.
Entrepreneur of the Year: Widline Pyrame, Fusion Dolls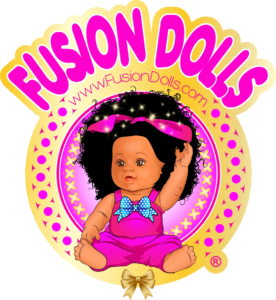 Widline Pyrame, Fushion Dolls: "I was born in Haiti, a predominately black nation. I can remember as early as the age of 9 battling self-appreciation and self-esteem due to the bombardment of toys and media imagery fair complexion women with sleek straight hair. I remember that the perception of selflove started to enter my mind when my uncle gave my sister and I a black doll to share. I loved that doll. Some of my first memories are of my sister and I fighting over our Barbie. That doll was special because it was the first time we had a doll that looked like us. We were so shocked to see that one existed that we just stared at her in amazement. Now I try to help girls of all hue by creating a diversity of dolls that looks like them. Empowering them to love their looks. I made a promise to create dolls that would provide that connection for other kids. Through my vision of inclusion for all children wanting to identify with something special to them, Fusion Dolls was created. It is a platform that gives parents easy access to black dolls. I believe it is important to learn about self-love at an early age. Since most little kids tend to identify with their dolls, having a doll that looks like them can help build their confidence. Every child deserves to know they are beautiful just the way God created them. Fusion Dolls' mission is to spread diversity, awareness, and encourage our children to love themselves inside and out!" Visit www.fushiondolls.com to learn more.
Small Business of the Year: Kelly Mallory, Mallory Headsets, Inc.
Kelly Mallory, Mallory Headsets "is a fullservice provider of all telecom equipment including headsets, telephones, cabling and all peripherals of telecom hardware. We strive to put our customer first with lowest cost and the best service. I spent 8 years doing the books for a telecom company and later branched out in sales. I left that company and worked for an out of state telecom company where I was the outside sales rep for three years. I just didn't like how they treated their smaller customers and thought I could do better. So, I decided to start Mallory Headsets. My business objectives have all been the same and will never change, the customer comes first. It's simple and it works. Low cost, high quality products is also what we strive for. I started in 1997 in the breezeway of my home with a computer and a phonebook. There was no such thing as google back then. A year in I rented a small office on Belmont St. It was 400sq ft. I purchased a few dividers and computers and employed 2 part-time people to make sales calls. I lasted there for 3 years before I purchased a building in West Bridgewater in 2000. At one point I had 12 employees. I didn't like it. I think staying small is the key for us. We sell just as much and work as a family. Our sales have increased year over year so I feel like what we are doing is working. I think that Mallory Headsets is the epitome of a successful small business. We are fair, honest and truly love our customers. Just being nominated for this award is honestly good enough. I don't do this for accolades, I do this because it makes me happy and life is too short to do anything that doesn't make you happy. It's not always about making a million dollars." Visit malloryheadsets.com to learn more.
---
Photographs from past Small Business Awards:
View a collection of photos from Small Business Awards in the past.