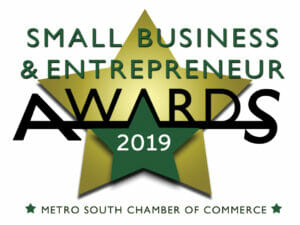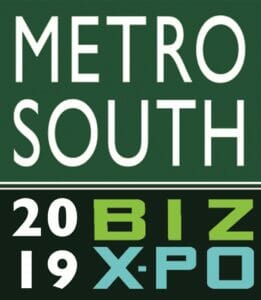 SMALL BUSINESS & ENTREPRENEUR
OF THE YEAR PROGRAM

Honoring Small Businesses and Entrepreneurs with Awards, and speakers. Past speakers have included Jeff Taylor, Founder of Monster.com and Scott Kirsner, Boston Globe Technology Columnist.
Attendance is 250 to 300 people.
---
The Small Business and Entrepreneur Awards are presented to businesses that have displayed employment/staying power, growth, innovation, and social responsibility.
Wednesday, May 15 – Small Business & Entrepreneur of the Year Awards + Business Expo | 10:00 am – Business Expo | 12:00 pm – Luncheon and Awards Ceremony
The Fuller Craft Museum | 455 Oak Street, Brockton
In addition to honoring a deserving "Small Business of the Year" and "Entrepreneur of the Year", this program will featured speaker MA Treasurer Deborah Goldberg.
Deb is a graduate of Boston University, Boston College Law School and Harvard Business School, and lives in Brookline with her family. In 2014 Deb Goldberg ran for State Treasurer to give every woman, every man and every family the financial power and skills they need to get ahead in today's tough economy. Economic empowerment, economic security, and economic stability have been her personal mission and inspire her in everything she does. Drawing upon her expertise and experience in both the private and public sectors, Deb has promoted fiscal policies and programs to ensure opportunity for all. Her desire to bring commonsense business principles to benefit the public good comes from lessons she learned her entire life. When Deb's great, great grandmother, Yente, arrived in the North End of Boston, she opened a little grocery store. Every friend and relative who arrived was given a job and a roof over their heads. It was through that store that the families learned the food business, and from those roots grew Stop and Shop. At the same time, Yente, along with nine other ladies in the neighborhood started a home for the elderly, which today is Hebrew Senior Life. From that point on the family values have never waivered. Deb learned from an early age, you could run a successful business while making sure you took care of your families and your community. Stop and Shop was about good paying union jobs with excellent benefits, jobs for three generations working together at the same time. Deb grew up in the stores becoming a proud member of UFCW 1445. She later served in different executive positions after attending law school at Boston College and receiving her MBA from Harvard. Deb is a former Selectman in the Town of Brookline where she became its Chair. She has maintained her commitment to local communities and grass roots organizing by serving as a Commissioner on Brookline's Neighborhood Conservation District Commission, is a Democratic State Committee member and the Democratic National Committee member representing the Democratic Treasurers throughout the country.
Tickets are $39 for members and $49 for future-members. Corporate tables of 10 are available for purchase, as well as sponsorship opportunities! Register here or contact Lexi Reinertson for more information / to reserve a table, call (508) 586-0500 x231.
Nominating a Business
The Metro South Chamber and Bank of America recognize the achievements of small businesses and entrepreneurs in creating new jobs and economic opportunities in the Metro South region. We welcome you to nominate businesses for the 2019 Small Business of the Year and Entrepreneur of the Year awards. Nomination is easy…
Small Business of the Year Criteria:
To be nominated for this award, a business must:
Have 50 or fewer full-time equivalent employees
Have been in business more than 3 consecutive years under current ownership
Be a for-profit enterprise.
The Entrepreneur of the Year Criteria
To be nominated for this award, a business must:
• Have 10 or fewer full-time employees or equivalence
• Have been in business less than 3 years
• Be a for-profit enterprise.
Companies will be rated on their creativity and imagination in the development of their business, their demonstration of growth, and a reflection on internal and external social responsibility.
Nominations are due to the Chamber by April 19, 2019. The awards will take place on May 15, 2019.
You may nominate your own business or any other you deem worthy. Download Nomination Forms Here! You may include additional documentation that will illustrate why the business deserves the award. Nominees do not need to be Chamber members.
Sponsored by:
---
Photographs from the 2018 Small Business Awards and Expo:
View a collection of photos from Small Business Awards in the past.