The 2018 Small Biz Awards have concluded. Check back later for information on next year's program!
SMALL BUSINESS & ENTREPRENEUR
OF THE YEAR PROGRAM

Honoring Small Businesses and Entrepreneurs with Awards, and speakers. Past speakers have included Jeff Taylor, Founder of Monster.com and Scott Kirsner, Boston Globe Technology Columnist.
Attendance is 250 to 300 people.
The next Small Business Awards is TBD; for information on our last Small Business Awards event, view below.

---
The Small Business and Entrepreneur Awards are presented to businesses that have displayed employment/staying power, growth, innovation, and social responsibility.
Congratulations to 2018's award recipients!
Entrepreneur of the Year – Shovel Town Brewery Small Business of the Year – Just Desserts Bakery & Café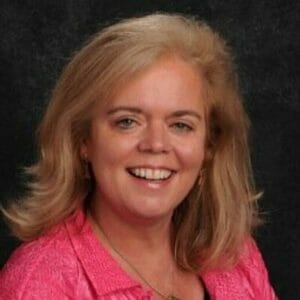 In addition to honoring a deserving "Small Business of the Year" and "Entrepreneur of the Year", this program will featured keynote speaker Erin Moran McCormick; entrepreneur, educator, techie, award-winning designer and author of Year of Action – How to Stop Waiting & Start Living Your BIG, Fabulous Life. She helps transform people (and organizations) by creating programs that develop confident, innovative and engaged employees and entrepreneurs that get results. McCormick is the current Director of the Center for Innovation & Entrepreneurship at UMass Boston. Erin Moran McCormick holds 10+ years in development and delivery of professional development, business education and entrepreneurship programs; with a specialty in advancing women. Tickets are $39 for members and $49 for future-members. Register here!
Nominating a Business
The Metro South Chamber and Bank of America recognize the achievements of small businesses and entrepreneurs in creating new jobs and economic opportunities in the Metro South region. We welcome you to nominate businesses for the 2018 Small Business of the Year and Entrepreneur of the Year awards. Nomination is easy…
Small Business of the Year Criteria:
To be nominated for this award, a business must:
Have 50 or fewer full-time equivalent employees
Have been in business more than 3 consecutive years under currentownership
Be a for-profit enterprise.
The Entrepreneur of the Year Criteria
To be nominated for this award, a business must:
• Have 10 or fewer full-time employees or equivalence
• Have been in business less than 3 years
• Be a for-profit enterprise.
Companies will be rated on their creativity and imagination in the development of their business, their demonstration of growth, and a reflection on internal and external social responsibility.
Nominations are due to the Chamber by May 4th, 2018. The awards will take place on May 16, 2018.
You may nominate your own business or any other you deem worthy. Download nomination forms here. You may include additional documentation that will illustrate why the business deserves the award. Nominees do not need to be Chamber members.
Sponsored by:
---
Photographs from the 2018 Small Business Awards and Expo:
View a collection of photos from Small Business Awards in the past.